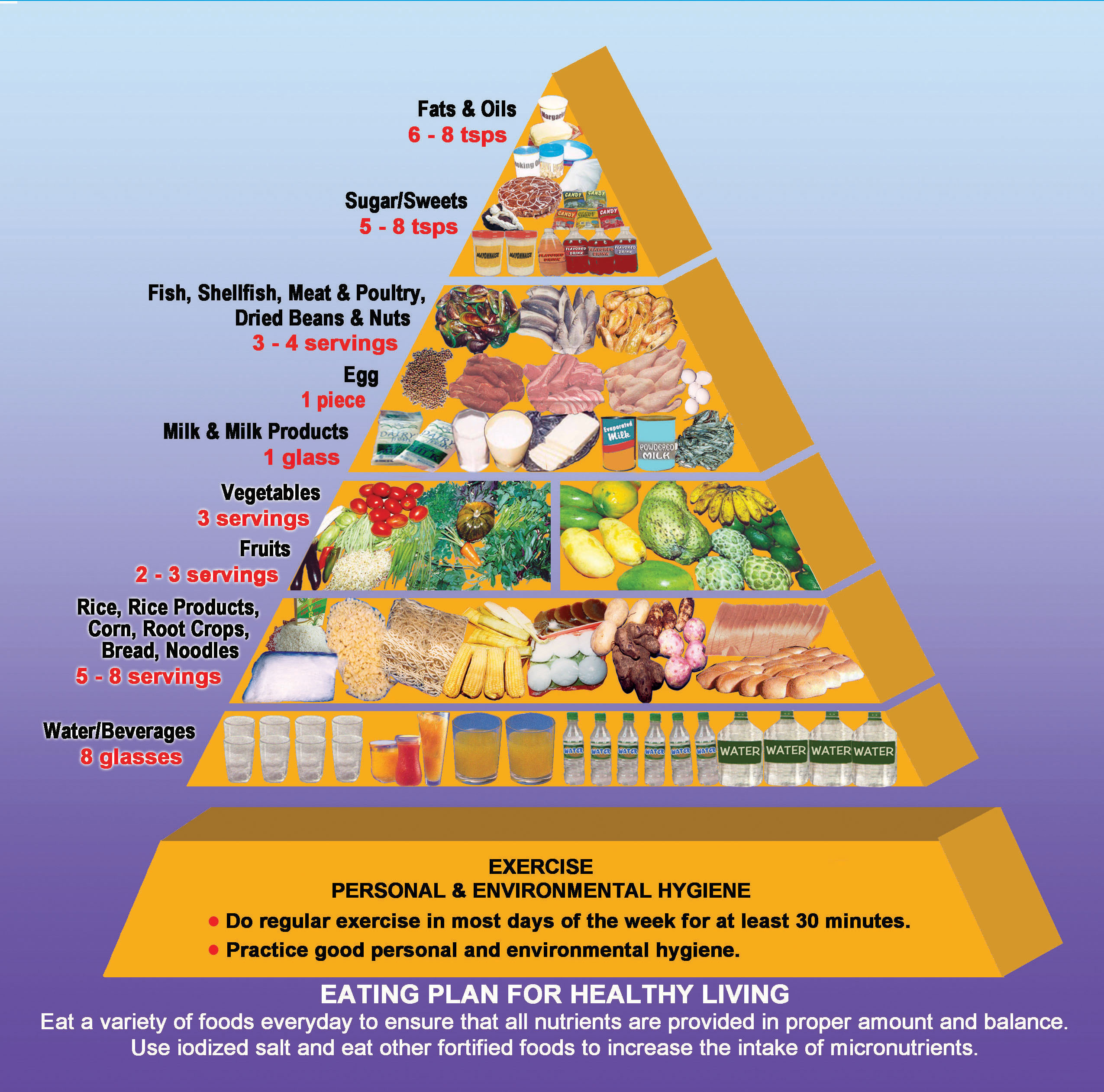 Fats & oils 6-8 tsps
Sugar/Sweets 5-8 tsps
Fish, Shellfish, Meat & Poultry,
Dried Beans & Nuts 3-4 servings
Egg 1 piece
Milk & Milk products 1 glass
Vegetables 3 servings
Fruits 2-3 servings
Rice, Rice products, Corn, Root Crops,
Bread, Noodles 5-8 servings
Water/Beverages 8 glasses

EXCERCISE PERSONAL & ENVIRONMENTAL HYGIENE
Do regularly exercise in most days of the week for at least
30 minutes.
Practice good personal and environmental hygiene
EATING PLAN FOR HEALTHY LIVING
Eat a variety of foods everyday to ensure that all nutrients are provided in
proper amount and balance.
Use iodized salt and eat other fortified foods to increase the intake of micro nutrients.